Removing & Trapping Bats Can Be Dangerous!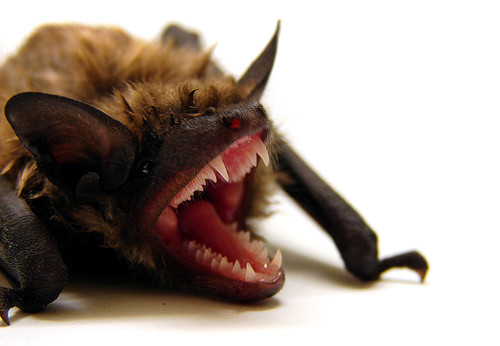 Bat removal is a highly specialized task. Dealing with bats and other wildlife animals on your property is always dangerous and we encourage you to never try and trap them yourself. Whether you are a residential homeowner or commercial / industrial business owner, our expert bat trappers at Bohmz Pest Removal Services in the Madison, Janesville & Milwaukee area welcome your call today to help you get started. No project is too big or too small. Our residential and commercial bat control work experience includes Schools and Universities, Hospitals and Healthcare Facilities, Food Processing and Industrial Plants, Vacation Cabins and Condos, Apartment Complexes, Large Homes, Warehouses, Large Retail Chain Stores, Historic and Landmark Buildings.
CHECK OUT THIS ARTICLE ABOUT RABID BATS FOUND IN ROCK COUNTY:
Rabid bat found in Janesville; authorities urge caution with wild animals
---
JANESVILLE—A rabid bat found in a Janesville home is a reminder to residents that if they think they might have had contact with a bat, their next decision could be one of life and death.
A bat captured by Janesville residents and turned over to the county health department was tested at the state Lab of Hygiene and tested positive for rabies, according to a health department news release.
At least one bat has been confirmed rabid each year in Rock County since 2013, according to the news release.
"The positive rabies result is a reminder that this fatal disease is present in our community's wildlife," according to the release. "The public should be aware of what rabies is and how it is spread."
Rabies is infectious. Humans catch it by being bitten by a rabid animal.
Wild mammals such as raccoons, skunks, foxes and coyotes can transmit rabies, but it is the bat that transmits the most human cases of rabies in the United States.
That's likely because bats often take up residence in humans' houses, said Matt Wesson, environmental health specialist for the health department.
That was the case with this particular bat. Residents found it flying around indoors, Wesson said.
The bat was the first one in Rock County that tested positive this year, Wesson said.
Anyone who comes into contact with a bat should have the bat—dead or alive—tested, Wesson said.
Rabies is fatal, but it can be treated if victims get treatment immediately, according to the release.
Treatment includes one dose of immune globulin and four doses of rabies vaccine over 14 days.
Bats can infiltrate a house through tiny openings in screens, around chimney caps, underneath doors or any hole larger than a one-quarter-inch by one-half-inch, according to the release.
Residents are urged to "bat proof" their houses.
Children might also come across injured or young bats outdoors, so they should be taught never to handle wild animals to avoid being bitten, the release states.
Very young children may not even realize they have been bitten.
Pets should be vaccinated against rabies, even if they live indoors because bats can live indoors, too, the release states.
"Exposure of cats to bats is fairly common. If you suspect your pet has been exposed to a bat, contact the health department for advice, the release states.
Children also should be taught to be wary of animals that are acting out of character, such as a raccoon that is out during the day, according to the release.
TO LEARN MORE:
For more information about rabies, contact the Rock County Health Department at 608-757-5440 or 608-364-2010 or visit the department's website at www.co.rock.wi.us/health-rabies.
GET A FREE BAT REMOVAL QUOTE
If this is an emergency please call or text us 24/7 at (608) 201-0807!
[inbound_forms id="569″ name="Homepage Contact"]